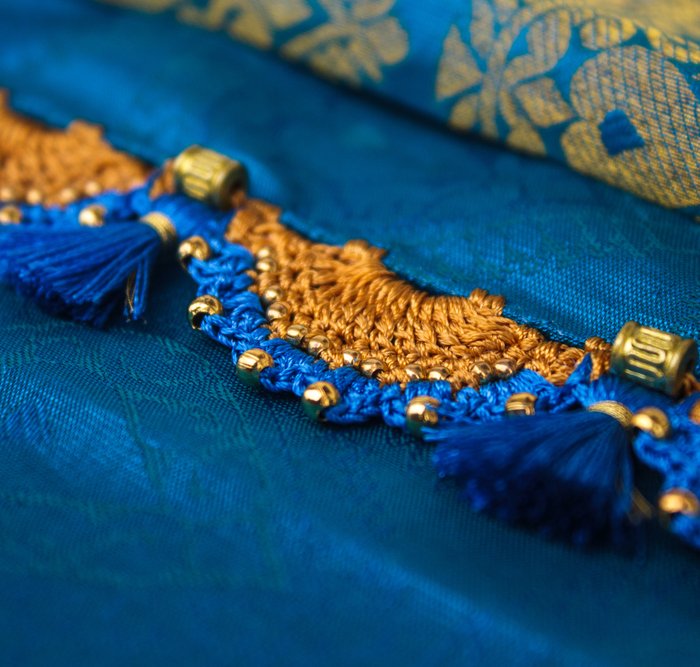 DTC
DTC Lace Since 1990
With a rich legacy spanning over three decades, DTC Lace is an esteemed textile manufacturing firm specializing in a diverse array of products.
We take pride in offering a wide assortment of trimmings, including cords, cordages, and Rik-Rak, as well as intricately embroidered clothes, necklaces, and patches. Our collection also encompasses fancy laces, braids, and gold trims with metallic fringes, all crafted to perfection. Moreover, our extensive range includes various lace types such as Chantilly, Venetian, and Guipure lace, as well as an exquisite selection of crochet laces.
Discover our artistic flair in our handmade latkan laces, vibrant multi-color laces, and whimsical Pankha laces. At DTC Lace, we blend tradition with innovation to create textile masterpieces that adorn creations across the globe.
DTC
The Quality Lace Manufacture In India
We have abundant designs backed up by latest manufacturing technologies. Customer satisfaction and quality control is the base on which our company excels.
DTC
What Our Clients Are Saying
DTC Lace provide great variety of lace and improved quality is their benchmark, They also have laces available for footwear which is very hard to find in the textile market.
The way they treat their customers is actually amazing, I was happy with their services and would continue to work with them for a long time.
One of the best qualities I could find in the Indian Textile Market, Highly recommended to the one working in the industry.